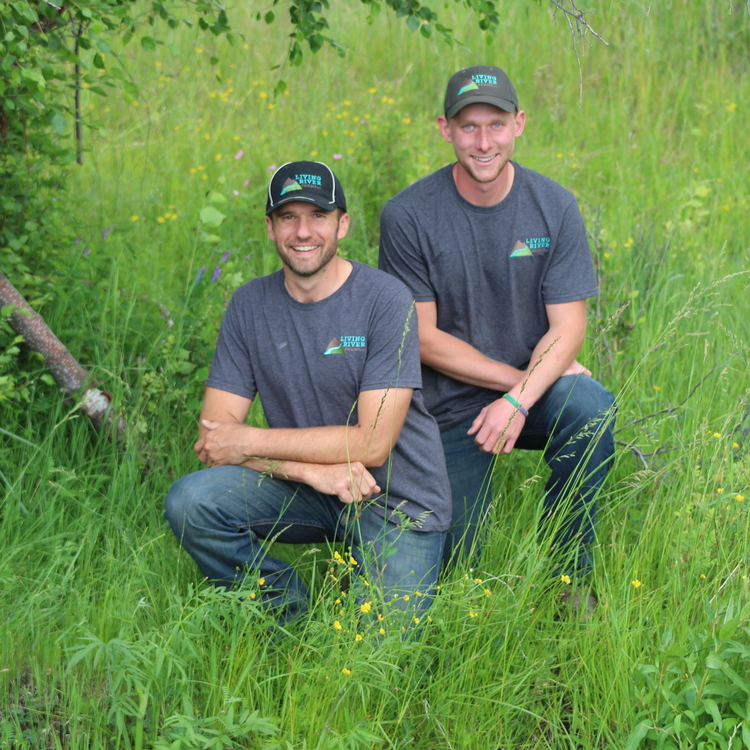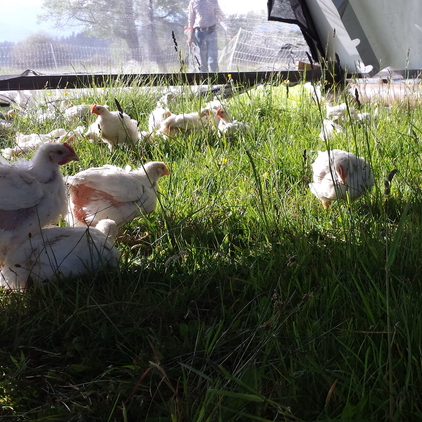 Living River Farms
Contact: Christopher Green Beau McLean
Address: PO Box 625 Stevensville, MT, 59870
Email Address: yellowstonevalleyfoodhub@gmail.com
About Us
We are Living River Farms and we invest in people. We believe in giving opportunity to people as much as we care about producing great tasting chicken and beef grown with environmentally and socially conscious methods. We are on a mission to make lasting change starting today, with you. Will you come with us?

Living River Farms is located just east of Stevensville where all of our operations take place except for processing which happens down the road in Hamilton. We formulate and grind our own feed with grains sourced from a local family farm in Corvallis.

Our Mission: "Create a great environment where people can start fresh from the river of life."
Practices
Living River Farms is here to serve. We want to know you and you to know us. We aim to be transparent in all our farm practices.

We locally produce pastured chicken and grass fed beef products in Montana, raised as natural as possible:
We never fed or injected with any hormone, steroid or antibiotic.
We always humanely raised with room to roam new pastures daily for the animal's health and yours!

What is Pasture Raised?
Living River Farm's chicken is so much more than free range. According to the USDA, the requirement for a chicken to be classified as free range or free roaming is that, "Producers must demonstrate to the Agency that the poultry has been allowed access to the outside." Click here to read it on their website. Our pasture raised chickens are actually raised outside on pasture. The chicks are brooded indoors until they are old enough to go outside. They are moved out to pasture inside large movable structures for their safety from predators and the environment. The structures are moved at least daily so the chickens always have a clean environment, new grass to scratch, and bugs to eat. We want to be transparent, so if you have questions, feedback, or want to see our farm, please call or email us

Natural: Our chickens never receive antibiotics, added hormones, or any chemical.