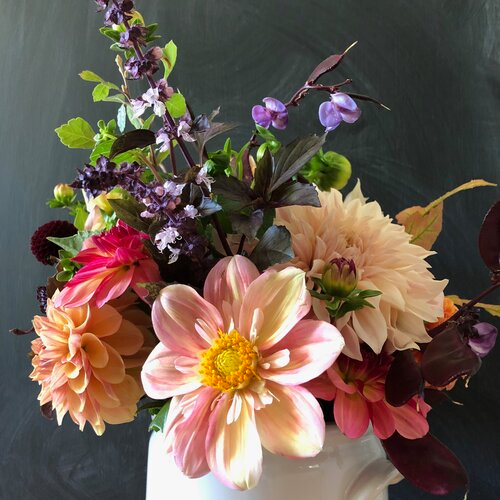 Second Bloom Flowers
Contact: Sara Johnson
City: Red Lodge, MT, 59068
Email Address: sara@secondbloomflowers.com
Phone: 406-690-9689
About Us
Hello! Welcome to Second Bloom Flowers! My name is Sara Johnson, and I am the owner, grower and heart of SBF. Until now, growing was always something I did on top of raising my daughters and teaching art. It was a passion, but nothing more. When my daughters both went to college, I decided that it was time for a change. I quit my job teaching art and finally asked myself what I would love to be doing. The answer was simple: anything with flowers. So I got to work and here I am now... starting my second bloom in life.

I started SBF in 2019 with a 1,200 sq. ft. growing plot, I have since expanded - and hope to continue to be able to grow my flowers, my business, and a community of local flower lovers. As I grow I want to focus on growing naturally, keeping in mind the environment, sustainability, and the community my flowers will eventually reach.

I have been overwhelmed by the support and the community I have found since I started Second Bloom Flowers. Although I have lived in Montana for most of my life, I feel as though I have found a new community across the state since starting SBF. Starting a local business opened my eyes to the welcoming community of small business owners and helped me meet new friends, whether it be at the farmer's market in Red Lodge or in downtown Billings.